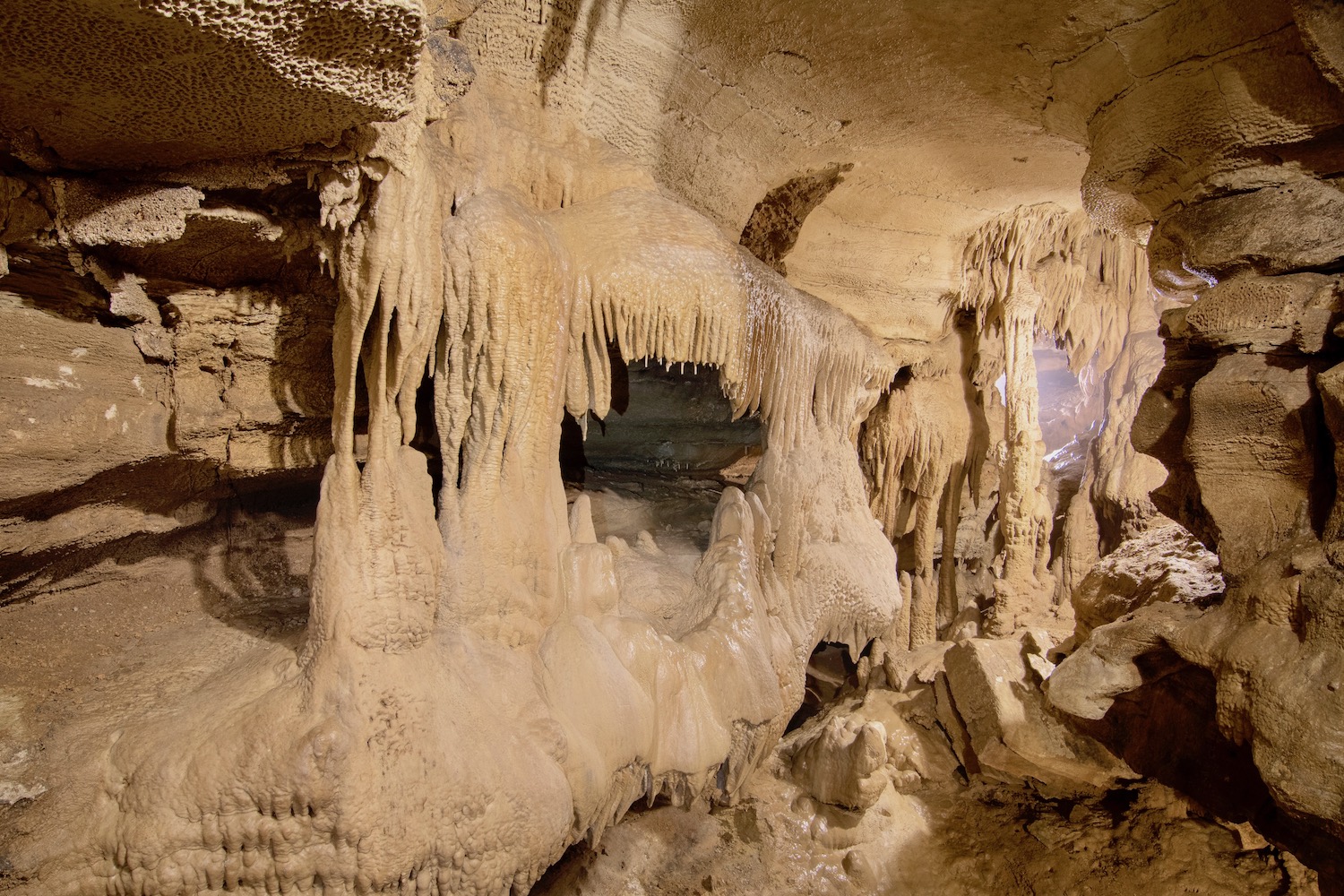 * CRYSTAL ONYX Cave is OPEN during the government shutdown.
 Please call  for reservations at (270)773-3377
CRYSTAL ONYX Cave is one of the most beautiful caves in the USA. The lighting is exceptional and designed to show our beautiful formations. The cave was discovered by prehistoric people about 680 BCE.  Rediscovered by modern man in 1960.  Come visit us for a one hour tour.  We are under the cell phone towers on Prewitts Knob. We also have a gift and mineral shop stocked with neat stuff.
We are at the top of Prewitts Knob, so when there is ice or snow on the ground no tours will be given.  Please call again if the weather is bad.
The Cave is open by appointment only.  Please call (270)773-3377  to schedule a tour.
Walk-in tours will resume in the spring of 2019.
The latest articles about Crystal Onyx Cave:
Good to know before you go:
Location:  425 Prewitts Knob Road, Cave City, KY
Tours cost $15 per person.
Temporary Porta Potty toilet facilities, please go before you visit us.
Contact us for tours.
Phone (270)773-3377.
Please don't bring handbags, other packs or drinks into the cave.
Wear sturdy shoes and clothes that may get dirty and wet.
We will re-open for scheduled tours in the spring.
One of our reviews:  Beautiful Close-up Experience!
"This cave blew me away from my very first steps into the dramatic entry way. The walkways and lighting are beautifully done throughout the cave, with amazing features at every turn. Our small group was privileged to have one of the owners as guide. His commentary reflected the joy and pride he has in this special place. I've toured several caves, including the nearby bigger one, but none has captured my heart like this one. There's so much bang for your buck to be enjoyed here!"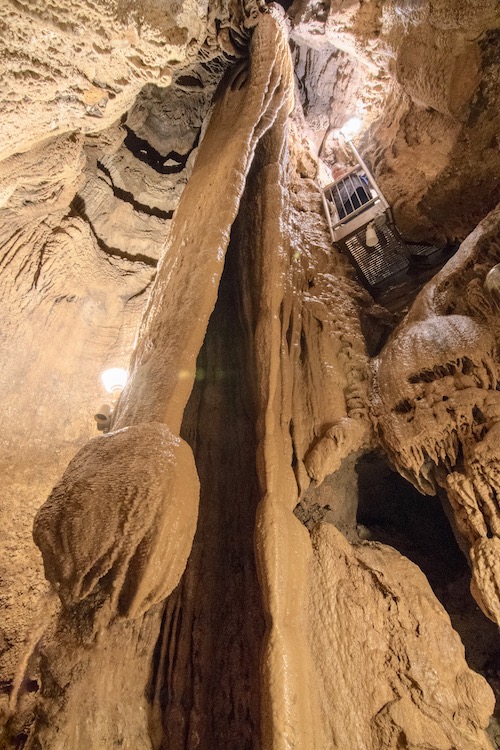 DIRECTIONS to CRYSTAL ONYX Cave
We are under the cell towers atop historic Prewitts Knob. From I-65 take exit 53. Head southeast on KY-90. Go straight at the lights. DO NOT follow your GPS or AppleMap onto US 31-W. Follow KY 90 two miles to Prewitts Knob Road. Turn right at our sign and go up hill 1/4 mile. 425 Prewitts Knob Road, Cave City, KY 42127.

Professional photos courtesy of Matt McClintock.