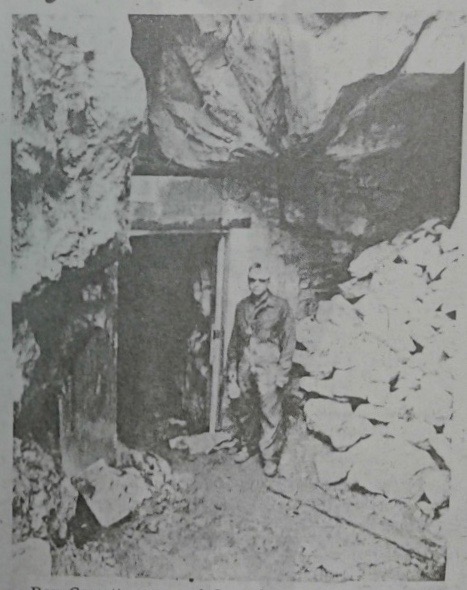 New Passage At Crystal Onyx
The Hart County Herald 3/14/74
A new passage, approximately  300 feet in length, has been connected with the main passage of Crystal Onyx Cave in Cave City. The connection was made about 3 weeks ago and the location where the passages join is at the Indian Burial Ground in the main cave.
An entrance to the new passage is located about 100 feet below the present entrance to the cave and has recently been secured with a door.
Ray Gossett, the owner of Crystal Onyx Cave stated that the passage had been suspected last winter but that only this winter did time allow an exploration of the site. The digging was carried on this winter and new entrance was discovered. Gossett further stated that he believed the newly discovered entrance to be the one used by Indians who entered the cave many years ago.
Plans are to develop the new entrance and passage as an exit for visitors to Crystal Onyx Cave. Gossett noted that using this opening would eliminate the necessity of visitors on the cave passing each other and climbing steps two exit the cave. The development of the passage will be completed in 4 to 6 weeks according to Gossett.
Crystal Onyx cave was discovered in 1960 by Cleon Turner and opened to the public in 1966.