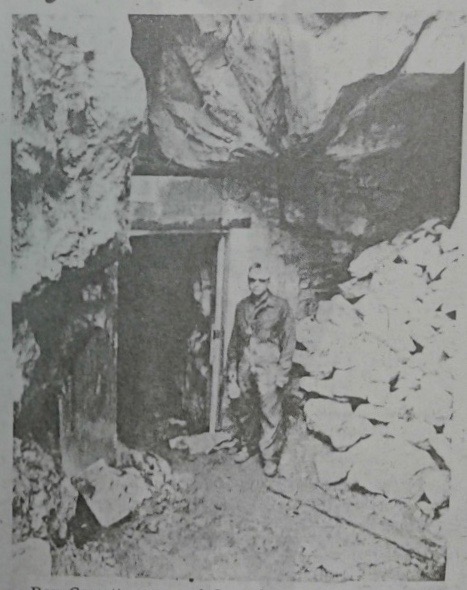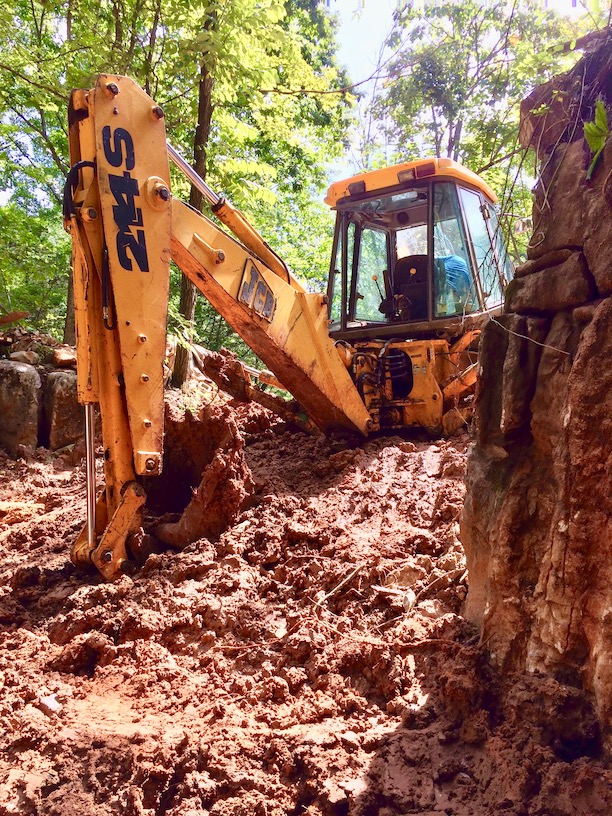 New Passage At Crystal Onyx
The Hart County Herald 3/14/74
,A new passage, approximately  300 feet in length, has been connected with the main passage of Crystal Onyx Cave in Cave City. The connection was made about 3 weeks ago and the location where the passages join is at the Indian Burial Ground in the main cave.
An entrance to the new passage is located about 100 feet below the present entrance to the cave and has recently been secured with a door.
 Ray Gossett, the owner of Crystal Onyx Cave, stated that the passage had been suspected last winter but that only this winter did time allow an exploration of the site. The digging was carried on this winter and new entrance was discovered. Gossett further stated that he believed the newly discovered entrance to be the one used by Indians who entered the cave many years ago.
Plans are to develop the new entrance and passage as an exit for visitors to Crystal Onyx Cave. Gossett noted that using this opening would eliminate the necessity of visitors on the cave passing each other and climbing steps to exit the cave. The development of the passage will be completed in 4 to 6 weeks according to Gossett.
Crystal Onyx cave was discovered in 1960 by Cleon Turner and opened to the public in 1965. -*End of article.*
*  Additional Notes *
The lower entrance was used for some time, but the sink hole it's located in wasn't developed properly.  Whenever it rained mud would wash into the bottom, under the door and into the tunnel.  Eventually the mud was 2 or more feet deep and the tunnel was abandoned.
In 2015 Scott and Sara acquired 50 acres including the campground and lower back door.  Scott cleared out the mud at 10 feet a day for weeks. (The tunnel is closer to 150 feet long.) A lot of dynamiting went into creating the passage and Scott used a large bar to loosen rocks from the walls and hauled them out.  Then he installed a better door , graveled the path, and installed lighting.  Outside, he removed much of the mud and put in a retaining wall and drainage system to redirect the water.  Finally he graveled the area between the two sink holes. That entrance is now used for our lower trail.
 Ray  L  Gossett,  91,  Cave  City,  passed  away  Friday,  August  02,  2019  at his residence. He was born January 28, 1928 in Hart County to the late Henry Thomas and Mary Middleton Gossett and was the widow of Dorothy Long Gossett. He was the owner of the Watermill Restaurant, a farmer and member of New Hope Missionary Baptist Church. He enjoyed tractor pulling and won in many competitions.